Order Form



About Portable Document Format (PDF) Files


Throughout this Web Site, you'll find documents are available as portable document format (PDF) files. The Web Site uses the PDF file format because it retains graphics, tables and page formatting and numbering that would otherwise be lost if we coded these pages for the Web. PDF files are indicated with the

symbol.

To view the PDF files, you'll need to have Adobe Acrobat Reader software installed on your computer. This FREE software will let you display, print and navigate the PDF files. The free Adobe Acrobat Reader is easy to download and install on your computer. It is available from Adobe's Web Site at http://www.adobe.com/products/acrobat/readstep.html

In addition, Adobe also provides a set of free tools that allows visually disabled users to read documents that are in Adobe PDF format. These tools convert PDF documents into either HTML or ASCII text which can then be read by many screen reading software programs. The accessibility software may be obtain at http://access.adobe.com/
















If you'd like a more detailed, technical explanation of how PDF files work, read on . . .

Many of the files on public access servers are text-based HTML files that are automatically displayed in your browser when accessed. These files are also known as ASCII and are easily downloaded and deciphered using most word processors and text-editors. Text-based files are normally converted from an original file that was created using another application. For example, Microsoft Word(tm) is the Princeton Township Web Site's standard for word processing. When files created using Word(tm) or other applications are prepared for placement on the web server, they can either be converted to ASCII text files then further converted to HTML documents or left in the original application format. ASCII, however, cannot capture the graphics and images. In addition, tabular material often loses integrity when converted to ASCII. Also, files in other formats can only be viewed using the application that was used to create them. The solution to these problems is portable document software. (PDS).

PDS takes the original file, including images, graphics, table and rich text (text that is bolded, underlined, italicized, and displayed with multiple font sized and appearances) and converts it from the original application to a specially coded file. The particular type of PDS we are using is Adobe(tm) Acrobat(tm). Acrobat's specially coded file format is called Portable Document Format (PDF). A PDF file contains all the information needed to display the original file just as originally created, complete with all nuances of the original document. The fidelity of the PDF file to to the original document is remarkable. You will find that these documents print with excellent results.

Note: IDK Ventures does not provide support either in the procurement of Adobe Acrobat Reader or in its use. Please contact Adobe or your merchandiser directly.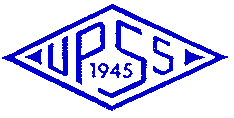 UPSS Member 5921


[ Home ] [ Web Design ] [ Philatelic Sales ] [U.S. Postal Cards ] [ U.S. Stationery ]
[ U.S. Possessions ] [ U.S. Stamps ] [ Miscellaneous ] [ Postal Cancels ] [ Order Form ]
[ Terms / Shipping ] [ Military Tribute ] [ About Us ] [ Meet the CEO ]
[ Site Map ] [ Links ] [ Site Search ]